Western Dining Etiquette for Families: "Ms. Lee's Luncheon"
When was the last time you had a civilized meal in a nice restaurant with your child? Was it stressful or peaceful?
Do you dread hearing relatives comment about your child's table manners?
When you're a busy parent who's tired at the end of a long day and maybe struggling with a picky eater, the last thing you want to do is nag about table manners - even when you feel it's important for kids to learn.
That's why a family dining tutorial is the perfect solution!
Ms. Lee will teach your family essential formal Western table manners while enjoying a delicious 3-course lunch.
Your children are guaranteed to leave the class feeling happy - and you'll smile with pride when you receive compliments about them at the next special occasion!

Western Dining Etiquette for Families
Bringing children to social events can be stressful for some parents because their children are ill-equipped to properly conduct themselves. Alleviate the stress by scheduling a private dining and social skills tutorial in your home or at a Western restaurant. You will learn alongside your children so that you can reinforce the appropriate behaviors at home. Your family will learn how to:
Introduce oneself with poise and confidence
Feel confident in a formal Western dining situation
Enjoy a delicious meal together
Have polite conversation – no arguing or talking about homework!
Have fun as a family
Syllabus:
Meetings and introductions
Place Setting
Before the Meal: Taking Your Seat, Posture, Napkins
During the Meal: When to Start Eating, How to Handle Silverware, Styles of Eating, Excusing Yourself
How to Eat Different Type of Foods
Duration:
2 hours; meets once
Class Size:
Minimum of 4 guests

Dates:

12-2pm, Saturday, April 27, 2019
12-2pm, Saturday, May 18, 2019
12-2pm, Saturday, June 29, 2019
Location:
La Parole, 3/F, The Pemberton, 22-26 Bonham Strand Road, Sheung Wan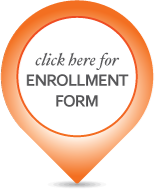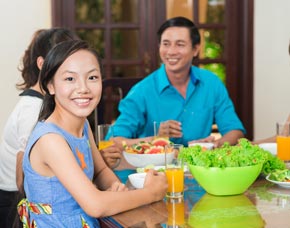 | | | |
| --- | --- | --- |
| | Bernice's course has been a wonderful surprise for us, me and my two teenage boys. The boys went through notable changes in dining etiquette in just one two-hour session. Bernice is extremely professional and detail-oriented, with wonderful teaching materials. The choice of the restaurant, a nice French one, is excellent, with a simple yet elegant menu, quiet atmosphere, and very friendly staff. My boys could not wait to finish the dessert! | |
| | - Mr. Shen, parent of Eric (age 14) and Kevin (age 12) | |