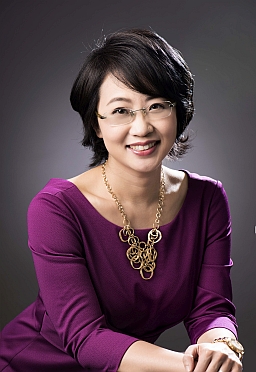 Bernice Lee, Founder
Ms. Lee founded ELI to foster good manners and positive leadership traits in young people. Instilled with poise and confidence, her students can handle social situations with dignity, grace, and maturity – a skill that will help them succeed in any career they choose.
Since 2015, increasing numbers of adults and companies have hired her to teach them business etiquette and protocol. She is delighted by this keen interest and hopes they share what they learn with their children, families, friends and colleagues.

Her vision is to create communities strengthened by friendliness, courtesy and respect.
A native of Canada, Ms. Lee attained a Yale bachelors degree and a Cornell masters degree. She has 10 years of corporate experience. She was a marketing manager for three years at MBI (USA) and a senior human resources manager for seven years at top international firms, including General Mills (USA, Asia) and Fidelity Investments (Hong Kong).
Ms. Lee is the first and only person in Hong Kong certified by The Etiquette and Leadership Institute – a division of The Protocol School of Washington and the leader in children's etiquette and protocol training. She has taught over 1,700 people, ranging from five-year olds to company chairmen and CEOs. She has been featured in the
South China Morning Post
,
Apple Daily
,
RTHK
,
Time Out Magazine
, and
Whiz-Kids Weekly Magazine.
Ms. Lee is known for her professional, interactive, and entertaining style of delivery. She is dedicated to providing her clients with the most professional and modern etiquette training. She strives to put all class participants at ease while imparting her knowledge.
"I was always an excellent student but it wasn't until I attended Yale that I realized the importance of having polished social skills to "fit in" and be competitive. I had to quickly learn how to behave in new situations, like formal social events and job interviews.

When I was a human resources professional, every hiring and talent development discussion I had with managers touched on the importance of the person's "people" skills. However, many young people today are weak in this area.

I started ELI to give young people a head start on learning these skills. Academics and extracurricular activities are important, but they aren't the only success factors in life. In my classes, your children will have fun while gaining the confidence to be comfortable in their own skin; connect with people in a genuine, respectful, and meaningful way; and present themselves at their best in work and life. Your child will bloom as a full human being. You'll see that they – and the people around them – will reap amazing rewards that top grades and accolades cannot always deliver."