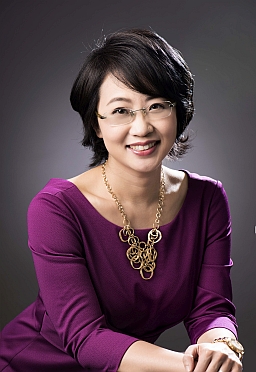 Bernice Lee, Founder
Ms. Lee is
Hong Kong's Trusted Etiquette Expert
. She delivers high-impact, modern, and relevant lessons that instantly increase one's credibility and presence. She has taught over 2,000 people from 23 countries, and also travelled to teach in Taiwan.
As a Corporate Trainer, Bernice has worked with blue-chip firms such as J.P. Morgan and Estee Lauder as well as medium-sized global businesses. Companies, universities, and NGO's hire her to enhance the image and professionalism of their staff and students.

As a Children's Etiquette Trainer, Ms. Lee has taught 100's of youth.

She has taught teens in government and private secondary schools as well as children

in private clubs. Her private lessons attract students from local, international, and ESF schools.

Devoted to excellence in life, Bernice is unique among etiquette consultants for her
world-class credentials
and
international, multi-disciplinary business experience
:
10-year corporate career in the U.S. and Asia, including 3 years as a marketing manager and 7 years in human resources management for General Mills and Fidelity Invesments
She has worked in diverse workplaces, from food factories to venture capital firms
Yale University, B.A.
Cornell University, M.I.L.R.
Etiquette and Leadership Institute (USA), etiquette certification
She has been featured in the
South China Morning Post
,
Apple Daily
,
RTHK
,
Time Out Magazine
, and
Whiz-Kids Weekly Magazine.
"I was always an excellent student but it wasn't until I attended Yale that I realized the importance of having polished social skills to "fit in" and be competitive. I had to quickly learn how to behave in new situations, like formal social events and job interviews."
RAVE REVIEWS FROM MANAGERS AND EXECUTIVES - Business Table Manners
"I would definitely recommend. Things were very well explained and in a clear and lucid manner."
~ C.N.V. Surendra Reddy, Chairman and CEO, State Bank of India
"A must have / A must attend."
~A. Kumar Tewari, Regional Head (East Asia), State Bank of India
"I became more knowledgeable and comfortable in formal and business dining situations."
~ M. Cheung, Director of Investment
"After attending Bernice Lee's "Professional Dining Savvy" work shop I have started picking up a lot of details around dining. The way she communicated her thoughts stick easily on the mind. Not only is the workshop relevant in my current situation when I go out for client lunches. This was a quick power packed workshop that conveyed the important facts in little time. Would definitely recommend this to all the professionals."
~ S. Ganesan, Founder, Folklore HK
"I need to attend business lunches from time to time and it's good to have a workshop to better understand how I present myself. The best thing about the experience was learning more about being a host. If someone was considering training with ELI, I'd say "Go for it! It's good and worthwhile."
~ E. Wong, Corporate Account Manager, Santa Fe Transport
"Before this class, I was not sure if I did things properly during a business meal. I learned how to show consideration during meals and I enjoyed the whole process. I recommend people to join this class in order to be more confident during business meals."
~ S. Yim, Leasing Manager, Benson Development Co. Ltd.


RAVE REVIEWS FROM MANAGERS AND EXECUTIVES - Business Etiquette
"Bernice knows her stuff and is a great leader, entertaining and informative"
~J. Flach, COO, Director, Pacific Medical Systems
"Definitely worthwhile training. Appearance and interaction informs opinion on your 'professionalism'".
~ M. Ho, Director, Pacific Medical Systems
"Business etiquette was not taken too seriously before I was in the session but now I know it is quite useful and most important"
~ R. Tam, Product Specialist, Pacific Medical Systems
"It's useful and really can make me improve performance in my job"
~ G. Tseng, Product Manager, Pacific Medical Systems
"Speaker is elegant, friendly, and informative"
~L. Wong, Finance, Daiwa
"I learned how body language affects first impressions, greeting tips and communication techniques."
~V. Li, Front Office Associate, Daiwa


RAVE REVIEWS FROM EARLY CAREER PROFESSIONALS
"Very good and must recommend"
~ C. Ng, Trainee Solicitor, Deacons
"We had fun and at the same time learnt something new."
~ T. Li, Associate, Deacons
"Have more confidence and feel more comfortable."
~ W. Wong, Programme Officer, Friends of the Earth
"The best thing about the experience is how to impress others by presenting the best side of yourself – even if it is just a business lunch. I would recommend this training to all who are considering etiquette training."
~ J. Siu, Graduate Trainee, Octopus Holdings Limited
"I didn't know how to introduce myself in a short time. The best thing about this experience was that it made me believe in myself, that I can do it."
~ N. Mak, Senior Marketing Officer, 4M
I learned that "I should pay attention to myself when greeting people, and the correct way to greet people in business settings.
~ J. Leung, Programme Officer, Friends of the Earth


RAVE REVIEWS FROM UNIVERSITY STUDENTS
"This class will make you confident."
~J. Hurst
"Come [to this workshop]. It's light. Be inspired. Because it inspired me."
~D. Rafaman
"The best thing about the experience was the examples given with each point and the details with which everything was broken down to."
~ A. Wight, Intern Group
"The best part of the experience was the simulation."
~ M. Low, HKUST
"The best thing about the experience was the chill and happy atmosphere."
~ G. Fong, HKUST
"Thank you so much for your time, Ms. Lee. I really enjoyed learning about the appropriate etiquette in business settings. I will be a senior in college next year, and I know that what I have learned tonight will do nothing but benefit me in the future. Business etiquette should be a required course for business students!"
~ C. Robinson, Intern, Infinity Financial Solutions
"I learned how to introduce people and discovered how to properly stand/present yourself as well as shaking another's hand."
~ A. Cassidy, Intern, Kooleader


RAVE REVIEWS FROM SCHOOLS & EVENT ORGANIZERS
"Bernice impressed us with her professionalism, person-centred approach and dedication. All thirty-six students and I enjoyed the training she delivered. . .and found that it was a very useful session. My students now understand why proper etiquette is important in their future studies and careers. It was a very good experience for all of us and I would like my lower form students to have a similar experience soon."
~ G. Lam, Higher Education Counselor, ISF Academy
"Ms. Bernice Lee has shown great enthusiasm in arranging and coordinating the programme, which has equipped our students with essential interview, presentation and social skills. Throughout the programme, Ms. Lee has fully manifested her expertise and professionalism in developing talent and polishing potential leaders in tertiary education institutes and the workplace. With the interactive classes and mock interview sessions that Ms. Lee conducted, our students have brushed up on their English speaking skills and built their confidence in interviews.
~ Sr. S. Yu, School Principal, St. Francis' Canossian College
"Ms. Lee is the Ladies Recreation Club's preferred trainer for children's etiquette. We have worked with her since April 2015. She personally teaches one-off workshops and summer camps about Western dining etiquette and polite social manners to our members' children, ages 5-12.
"To deliver a training session like this successfully requires great empathy, an engaging personality and total familiarity with both Chinese and Western table manners. Bernice possesses these characteristics in abundance which is why her sessions for us proved both enjoyable and valuable and gained very positive feedback from our students. All attendees received a boost to their confidence and therefore to their effectiveness."
~ C. Siu, Director, The University of Manchester Worldwide

"We are very happy with Ms. Lee's service. Her service level is up to club standards and the collaboration has been very smooth. The best thing about her is that she is professional, efficient, and easy to work with. We previously had another supplier but were not satisfied with the collaboration. We will enthusiastically continue working with her on our upcoming event and projects."
~ D. Roig, Sports & Recreation Manager, Ladies Recreation Club
"Ms. Lee is our preferred trainer for international etiquette, business protocol, and job interviewing skills… Bernice possesses a charismatic personality that makes her delightful to work with…I am very impressed by her exceptional skills and commitment to developing and helping people."
~ D. Leung, Events & Community Director, Intern Hong Kong


RAVE REVIEWS FROM PRIMARY & SECONDARY SCHOOL STUDENTS
"My brother said etiquette class would be boring but this was actually really fun!"
~ Astrid (age 7)
"The best part of the day was the handshaking!"
~ Martin (age 8)
"I don't want this to be my last class. I like you, Ms. Lee!"
~ Monique (age 9)
"I really enjoyed Ms. Lee's table manners class. It was SUPER fun. We got to fill out worksheets, the food was really good, and I learned a lot of new skills that I have never known before. More than half of the things I've learned today I've NEVER known. It's been a really cool experience. I'll always remember this because I learned so much from it. Yeah, it was fantastic."
~ Tony (age 11)
"I really enjoyed Bernice's class. She's very knowledgeable about all kinds of Western etiquette and she has a lot of fun ways to teach you how to eat properly. I would really recommend this class to everybody."
~ Julian (age 16)


RAVE REVIEWS FROM PARENTS
"I noticed that his phone manners are better than before. He knows what to do and say when the grandparents call. And his table manners are greatly improved. Wow! Thank you for teaching him."
~ Mrs. Fu, mother of Jaden (age 7)
"You would've been so proud! I took my daughter to cooking class for the first time yesterday and she went up to the chef and introduced herself with good eye contact and a handshake. I could tell she felt really confident and good about herself. No other kids did what she did."
~ Ms. Tsui, mother of Jaime (age 10)
"I contacted etiquette teachers in Taiwan and Hong Kong but I didn't get a good feeling from any of them. When I contacted Bernice, we just exchanged e-mails. I didn't talk to her on the phone but I got a warm feeling from her and knew she was the right one for my kids. Months after she taught them, they still had excellent table manners. Bernice is a great coach!"
~ Ms. Chan, mother of Charlotte (age 14) and Julian (age 16)