Private Interview Coaching
Has it been a long time since you interviewed for a job?
When you meet recruiters and employers, do you have a sinking feeling that you aren't giving the "right" answers?
Are you frustrated that your education and experience aren't translating into job offers?
You're not alone!
It can be uncomfortable to switch from being a settled team member to a job seeker who has to "sell" yourself.
That's why it's good to have a professional interview coach like Bernice Lee in your corner. She has coached MBA students, fresh graduates, and experienced managers to put their best foot forward and get the jobs of their dreams.

Private Interview Coaching
You have 7 seconds to make a great first impression. Get intensive practice and feedback to prepare for job interviews. You will learn:
About the interview process and etiquette
What you are doing well and what to improve
How to present your best qualities
How to answer common and difficult questions
Feel confident and calm in even the toughest scenarios
Syllabus:
STEP 1: Body Language & Vocal Presence
Unconsciously, most interviewers use your non-verbal cues to inform most of their judgement about your credibility. We review how to convey confidence with body language and voice.
STEP 2: Your Unique Compelling Story
We work together to mind map your unique strengths and experience. Then we uncover your "personal brand themes" and craft a story about you that's authentic yet flattering.
STEP 3: Handling Common Questions
We review common questions, such as "Tell me about yourself." Ms. Lee's proven models and frameworks help you structure and give articulate answers that provide the information interviewers are listening for.
STEP 4: Crushing Difficult Questions
We review difficult questions, such as "Tell me about a time when you failed." Ms. Lee, with her human resources management experience, she reveals the true intentions behind these questions and guides you to give relevant, impressive answers that are true to you.
STEP 5: Practice! Practice! Practice!
Most of the time is spent doing mock questions. Ms. Lee will videorecord you and review each of your answers with you. You'll have to answer the same question multiple times to refine your answers and deliver then naturally. She'll put you through the paces! (But not in a scary way)
STEP 6: "Do you have any questions for me?"
It's a "must" to ask your interviewer thoughtful, intelligent questions at the end of the session. With Ms. Lee's help, you'll develop a list of questions that will reveal valuable information that you want to know about the school, but which can't be found on the website.
STEP 7: Interview Etiquette
"Faux pas" like showing up late, wearing inappropriate clothes, or forgetting to write a thank you note are "no no's" in interviews. Make sure your years of hard work, test-taking, and personal brilliance aren't undermined by poor interview etiquette.
Duration:
4 hours total with flexible scheduling (additional hours can booked upon request)
Class Size:
Private instruction only
Location:
On-line
Tuition:
HK$6,000
S
chedule a FREE 15-minute Discovery Session today:
Schedule Appointment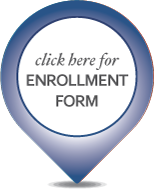 Testimonials


I'm a sourcing and merchandising director. For the first time in 20 years, I was activley looking for a new job. I was struggling to present my strengths and achievements, and I was too vague in explaining what it was I was looking for.

With Bernice's HR background, she coached me on how to optimally present these points, and how to prepare for behavioral questions. I'm now interviewing in a much more confident manner. Understanding the scope of questions that can pop up, I'm no longer phased by how to answer. Bernice achieved this turnaround in a matter of hours.

I have no hesitation whatsoever in recommending her to anyone who wants to hone their interviewing techniques.

- Joyce F.

I am a recent college graduate and I contacted Bernice to help me improve my interviewing skills to land a permanent job. She helped me construct my responses to concise answers. By the time I finished my lessons, I felt confident and prepared to answer any questions from prospective employers.

Bernice was one of the first people I called after I received my job offer from my first choice!

- Meredith L.
| | | |
| --- | --- | --- |
| | Thanks so much for your insightful feedback. It was particularly relevant that your asset management experience lines up with my profile. I think that added a lot of value to our meeting. I know all your thoughts will be very useful to me as I refine my interviewing skills to achieve greater success. | |
| | - Alexander S. | |
| | | |
| --- | --- | --- |
| | Thank you for walking through interviewing techniques with me yesterday. This is a very productive session and I love your coaching style, professionalism and patience. | |
| | - Dorothy Y. | |