The 5-Step Blueprint for Future Leaders
Are you a parent, teacher or school principal who knows book smart teenagers who could use more confidence or social grace?
Do you worry how they'll compete in university admissions interviews -- and the real world -- when you ask yourself:
Why can't they make eye contact when I'm talking to them?
Do they have to slouch all the time?
I wish they'd speak up. I can barely hear what they're saying.
When I ask a question, can they please answer instead of ignoring me?
Why are they still eating like slobs?
What's that smell? When was the last time they showered?
If you're looking for a program that develops teenagers into Young Leaders of Tomorrow who are confident, visible and respected for their emotional intelligence and social savvy, then we can help.
Through Keynote Speaking and Group Training, Bernice Lee increases teenagers' personal effectiveness by aligning their behaviors with your school's brand, enhancing their job readiness, and enabling them to build rapport and trust with peers, faculty and future work colleagues.
When applied correctly and consistently, these "soft skills" positively impact their personal relationships and career prospects.
ELI's training programs are engaging and memorable half-day and full-day sessions that can be tailored to your unique needs.
The 5-Step Blueprint for Future Leaders
This course for teens covers social skills that form the foundation of effective leadership skills. Students learn to:
Understand the importance of good manners
Show respect for yourself and other people
Feel confident in different social situations
Learn how to show kindness, appreciation and consideration
Improve communication skills
1. Meet-and-Greet Like a CEO
Make a great first impression when you meet new people, including university recruiters and interviewers.
Benefits of etiquette and protocol intelligence
Importance of making powerful and lasting impressions
Basic body language and vocal skills that convey presence
Introduce yourself like a pro
Make proper introductions with ease and grace
Handshaking
Rank and titles
How to make a good impression at career and university fairs
Remembering names
Business cards
How to start, maintain and gracefully end a conversation
2. Communication Manners & Etiquette
With today's fast forms of communication, it's easy to be too casual or impersonal when formailty would be more appropriate.
Listening skills
Polite conversation
Compliments
Business writing
Email
Phone manners
Social media and tech-etiquette


3. Etiquette of Public Places
Being a free-wheeling teen doesn't mean you should let loose when you're outside of your home or school. Project a respectable image wherever you are.
Acts of kindness
Doors, stairs, escalators, elevators
Public transportation and vehicles
Movie and live performances
Sporting events, playing sports, parent events
Restrooms
4. Entertainment Etiquette
Whether you're attending an event at school, with your parents, or going on a date, knowing how to be a good host and guest are essential life skills.
Being a warm and welcoming host
Being an appreciative and proactive guest
Dining skills and table manners (American, Continental, or Chinese)
Stand-up receptions (i.e. cocktail events)
Public speaking (i.e. making toasts)
Invitations, RSVPs, thank-you notes, and follow-ups
5. Polish Your Image with Grooming & Attire
Most teens only wear their school uniform or athletic wear. Nonetheless, it's useful to know how to "dress up" when the occasion requires.
Importance of making powerful and lasting impressions
General appearance and personal grooming "must have's"
Dressing appropriately for different occasions (formal vs. business casual vs. casual dress codes)
Personal grooming and hygiene

Schedule a FREE 15-minute Discovery Session today: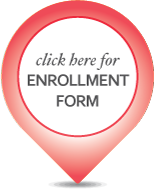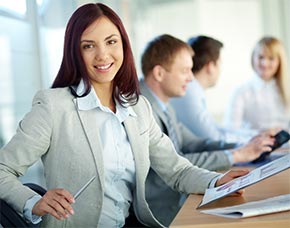 Testimonials

| | | |
| --- | --- | --- |
| | Thank you so much for your wonderful teaching and guidance in these few lessons. I enjoyed so much in your lessons, especially the games and activities you've prepared. Hope that your teaching can benefit more students! | |
| | - Form 5 student | |