Impress in University Admissions Interviews
Do you want to get into your #1 school of choice?
Have you received an invitation to interview but you're not sure what to expect?
Are you 100% confident about what you'll say to "wow" university admissions interviewers?
Free practice sessions offered at your secondary school are helpful -- but how much time did the the university guidance counselor or parent volunteer actually spend with you?
No matter how great guidance counselors are, the fact is that they're very busy people who must divide their attention between many students.
As for parent volunteers, it's true that many of them are experienced working professionals - some may even be bosses, hiring managers or alumni interviewers - but their reputation isn't directly tied to you doing well.
That's why a professional interview coach like Bernice Lee is a valuable expert to have on your journey, especially if you're applying to an elite university. She was a Yale alumni interviewer and prepares students for interviews on a private basis.

Impress in University Admissions Interviews
You have 7 seconds to make a great first impression. Get intensive practice and feedback to prepare for university interviews. You will learn:
About the interview process and etiquette
What you are doing well and what to improve
How to present your best qualities
How to answer common and difficult questions
Feel confident and calm in even the toughest scenarios
Syllabus:
STEP 1: Body Language & Vocal Presence
Unconsciously, most interviewers use your non-verbal cues to inform most of their judgement about your credibility. We review how to convey confidence with body language and voice.


STEP 2: Your Unique Compelling Story
We work together to mind map your unique strengths and experience. Then we uncover your "personal brand themes" and craft a story about you that's authentic yet flattering.



STEP 3: Handling Common Questions


We review common questions, such as "Tell me about yourself." Ms. Lee's proven models and frameworks help you structure and give articulate answers that provide the information interviewers are listening for.


STEP 4: Crushing Difficult Questions
We review difficult questions, such as "Tell me about a time when you failed." Ms. Lee, with her human resources management experience, she reveals the true intentions behind these questions and guides you to give relevant, impressive answers that are true to you.



STEP 5: Practice! Practice! Practice!


Most of the time is spent doing mock questions. Ms. Lee will videorecord you and review each of your answers with you. You'll have to answer the same question multiple times to refine your answers and deliver then naturally. She'll put you through the paces! (But not in a scary way)


STEP 6: "Do you have any questions for me?"
It's a "must" to ask your interviewer thoughtful, intelligent questions at the end of the session. With Ms. Lee's help, you'll develop a list of questions that will reveal valuable information that you want to know about the school, but which can't be found on the website.



STEP 7: Interview Etiquette


"Faux pas" like showing up late, wearing inappropriate clothes, or forgetting to write a thank you note are "no no's" in interviews. Make sure your years of hard work, test-taking, and personal brilliance aren't undermined by poor interview etiquette.
Duration:
3 hours total; 1 class per week for 3 weeks (additional hours can booked upon request)
Class Size:
Private instruction only
Location:
On-line
Tuition:
HK$3,000

Schedule a FREE 15-minute Discovery Session today: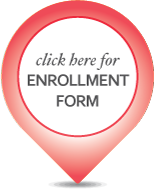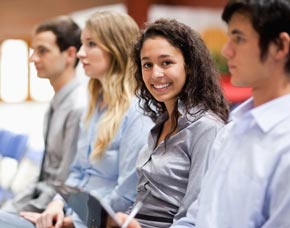 Testimonials


Bernice really helped me during my college interviews. Getting an interview from a prestigious college is nerve wracking, and I had no idea how to approach it. In a short 2 hours, Bernice was able to help me gain a clear understanding of what the college was looking for, and how I should organize my thoughts to convey them clearly with confidence. Bernice's training models were extremely logical, applicable, and easy to follow. Her training style was very well-guided, yet still fostered self-reflection, correction, and improvement. By the end, I had a clear picture in my mind, and a lot of confidence going into the interview. I am glad to say that my interview went incredibly well. I have Bernice to thank.
- Nora L., accepted into Oxford, Imperial College,
UCL, King's College, UCLA and UC Berkeley