Form a group of your own, or schedule a private appointment. Public courses are listed in "Upcoming Events". Courses can also be customized; please contact us for more details.

Professional Dining Savvy
In this age of intense global competition, companies look increasingly to people who possess "soft" skills. In other words, knowing proper etiquette means getting more business for the company and increasing your chances of getting ahead. Since restaurants are popular places to do business – job interviews, client meetings and team gatherings – it's important to be comfortable in formal dining situations.
University students who attend this advanced course, originally designed for working professionals, will have a head start over most of their peers. After this course, you will:
Feel confident in formal, Western dining situations
Have the dining skills of a seasoned professional
Syllabus:
Invitations; Host and Guest Duties
Taking Your Seat, Posture, Toasting, When to Start Eating, Conversation, and Excusing Yourself
Silverware, Napkins, and Place Settings
Styles of Eating
How to Eat Different Types of Food
Finger Bowls
Gratuities
Duration:
3 hours per class; meets once
Class Size:
Max 10 students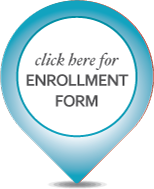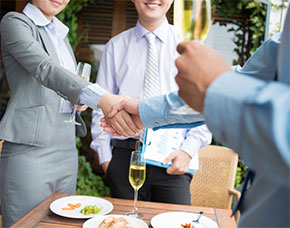 Testimonials


If one were to look up the definition of 'consummate professional' in the dictionary, one would find Bernice Lee. Ms. Lee was an incredibly patient and compassionate etiquette instructor. I have taken other dining etiquette lessons, but none can compare in terms of the detail and patience Ms. Lee provided.

I consider myself lucky to have such an opportunity, especially considering I will be entering the professional workforce soon. In the competitive job market of today, one cannot overlook the importance of dining etiquette.
- Mr. John Tam, Yale University student